HOME
PLAN A TRIP
Plan your trip to Irkutsk and Lake Baikal
How do I get there?
You can get to Irkutsk by airplane or by train on the Trans-Siberian railway. There about 10 daily flights from many destinations: Moscow, Frankfurt (over Moscow), Japan, China and Mongolia.

By Trans-Siberian you can come from Moscow (4 days), Ekaterinburg (2,5 days), Vladivostok (3 days), Peking (2 days), Ulan-Bator (1 night). See further information below. The village of Listvyanka on the Baikal shore is an hour by car from the city of Irkutsk. From Listvyanka you can reach remote areas of the lake by hydrofoils or by private rental boats.
When is the best time to come?
Most tourists come in summer, when the temperature rises to as high as 35-40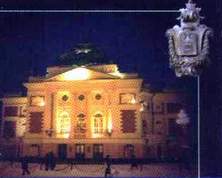 degrees Celsius. Spring is a very nice and green time, when the endemic Baikal flowers are blooming and the Taiga smells so fresh. And you may want to consider coming in the magnificent Siberian winter with its ice patterns, bright sun, and vast blue skies. All public and private buildings have very good central heating, as do the trains on Trans-Siberian. Go fishing, wear furs and enjoy Russian winter!

Reservation Desk

Irkutsk Bed and Breakfast

Home stay Bed & Breakfast

WWW Irkutsk Web Forum

Tour operators

Trains & flights

Russian visa

Before leaving home

Quality services

Prepaid GSM

Satellite phone

Maps

Hotels

Climate by seasons

Internet roaming



You are visitor here since 1st of June 2002
Copyright &copy Fedor Babanine 1995-2002 ( webmaster@icc.ru )
Last updated: 2005-01-13 15:34:38
FREE MAILBOX

The first visit to Lake Baikal leaves you with an impression of might, purity and grandeur...
baikal.irkutsk.org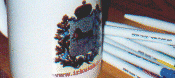 Irkutsk and Baikal souvenirs, order on-line