Iridium in Irkutsk (Iridium Satellite LLC)
Iridium is back! Phone and data connection everywhere.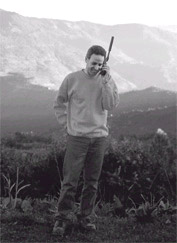 Iridium works everywhere in the Baikal area, no matter how remote, making it ideal for leisure travel, mining activities, oil and gas exploration, construction, sailing, and scientific expeditions in Irkutsk and the Baikal area. In contrast to GSM service, which is available only in the metropolitan area of Irkutsk, suburbs and the Listvyanka area, Iridium can be used in even the most remote parts of the region while offering very competitive international rates.

We can offer a contract with Iridium and a portable Iridium phone for rent or for sale. You will have to sign up for an Iridium contract with a British company--we do not offer prepaid service.
You receive:
Iridium worldwide number
activated Iridium card
refurbished Iridium Motorola SS9500 phone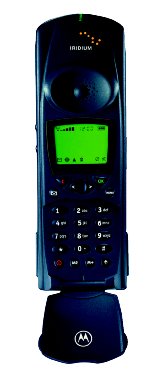 Prices
Insurance deposit* or purchase price
USD 499
Contract paperwork and SIM-card
USD 0
Service charge
USD 99
Shipping
country specific
(example USA and Europe: USD 30)
* will be refunded after you return the phone.
Connection rates in USD per minute
| | | |
| --- | --- | --- |
| Monthly Subscription | | 15 |
| Activation fee | | FREE |
| Iridium-Iridium | 0-24 | 0.50 |
| Iridium-all countries | 0-24 | 1.50 |
| Incoming calls | 0-24 | FREE |
| Incoming text messages | 0-24 | FREE |
| Internet at 10 Kbps | 0-24 | request |
How to call Iridium phones
The "country code" of Iridium phones is 8816 310. Most telecoms in western countries provide direct dial to Iridium phones. Examples: from USA dial 011 8816 310 XXXXX, from France dial 00 8816 310 XXXXX. You can also use the worldwide AT&T operator service, billing to your credit card. Dial the AT&T access number in your country.

To send a FREE message of up to 120 characters, send email to: 8816[number]@msg.iridium.com. There is a maximum limit of. 5 messages every 10 minutes being sent to a single Iridium phone.
How to order
Place your order at iridium@irkutsk.org . Please include the following information:

Address where we should mail the phone and the card
Approximate dates you will be staying in Irkutsk

After you have submitted your credit card payment (we accept VISA/MasterCard/EuroCard/Discover/Novus), we will ship the goods by courier service (UPS, DHL, FedEx). You will receive a tracking number by email.
Test the phone at home.
After you arrive in Irkutsk: Switch on the phone and start calling and receiving calls.
After you are back home: Mail back the phone and receive a refund of your insurance deposit.
---
Copyright &copy 2001 WWW Irkutsk