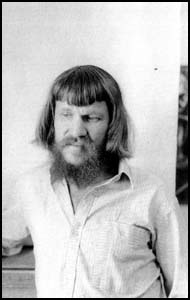 Boris Desyatkin was born in 1948 and graduated from Irkutsk Art College. He is a Member of the Art Uninon of the USSR since 1990.

Exhibition:

Moscow 1979;

"I admire the greatness of the old-time artist and try myself to be inimitable in the Art."


---

Please send comments to: blib@riaph.irkutsk.su
&copy Copyright by Boris Blisnukov 1996
All rights reserved.