Current promotions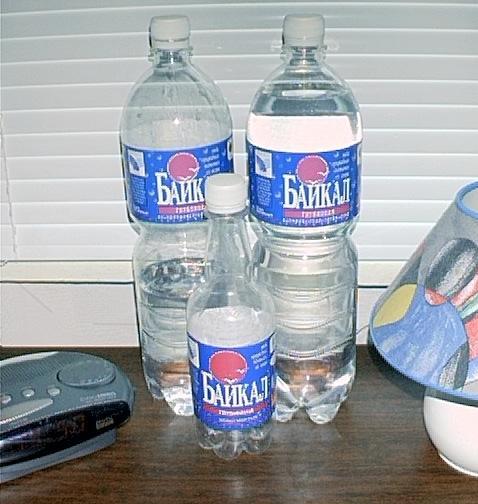 Irkutsk-Transit - free Baikal water in your room - 356 days
Irkutsk-Transit Bed and Breakfast
We specialise in short term transit stays: easy web form reservation, confirmation within 12 hours, pickup from airport, don't-miss-it one day excursions around Irkutsk, transit to Baikal or connection flight
Why us?
Economic and simple accomodation in Irkutsk - incredible discounts for standard packages
Ideal for transit to Baikal/Mongolia/China
Choice of day trips, which can be attached to your accomodation
Good access to airport and Baikal highway

We have 10% discount
with EuroTaxi

Students, researchers, ecotourists, hikers, power travellers welcome!
Friendly academic family
Unique experience of everyday life in Russian home
Basic Russian required
Rooms and utilities renovated in 1999
On the site:

International phone
Fax
E-mail
Standard package:
Up to 50% off!
Transfer from airport
1-3 nights of accomodation
1-2 one-day trips
Try on-line booking...
Why we are cheaper
Standard package reduces management costs
Package is carefully designed for transit travellers
You are expected to speak basic Russian
Simple conditions of your accomodation
Web based reservation and availability management
It can't be easier: configure your booking in 3 easy steps
---
Copyright &copy 2002 Irkutsk-Transit, irkutsk-transit@irkutsk.org