Quality services

Find/book a Flight

Add adventure, eliminate troubles

"Quality services" is a project which links the businesses that can help to make your trip more easy and enjoyable, yet adventurous. We feature such companies as Transaero Airlines, Yahoo Travel, Baikal Home, Conterna and others that offer services for travellers to Irkutsk and Lake Baikal. Watch this page - we will add more companies and services as soon as we make sure that they conform our quality standards. Have a nice trip!

WWW Irkutsk
---
Find/Book a Flight to Irkutsk
We feature Transaero at this site for several reasons: they fly Boeings and have higher safety standards, better service inside Russia, and tastier meals.
There are two airline companies with flights to Irkutsk:
Transaero booking services:
Toll free USA and Canada: 800 957-2658
Los Angeles: 310 641-9482
New-York: 212 5820505, fax. 212 582-0735
Frankfurt: 069 9218710
Booking flights directly from Transaero may be cheaper. They also may provide dicounted connections with partner airlines from many cities.
Flight schedule: Mo, We, Fr, Sa: Frankfurt-Moscow-Irkutsk

TIP: If you must make connections between two different airlines - your changeover city must be abroad and not in Russia. E.g. take your local carrier to Frankfurt and then Transaero Airlines to Frankfurt - Moscow - Irkutsk. Do not change airlines inside Russia. Why? If you miss connection because of delay - only a Russian company will be liable to provide you with next flight opportunity, shuttle and hotel in case you must stay overnight.
---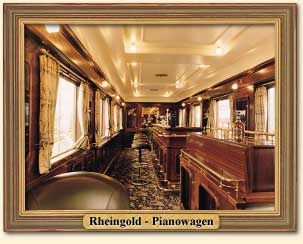 Orient Express
This luxurious train goes on the Trans-Siberian rails from Moscow to Peking. Swiss owned and managed. You can book just the (Siberian) part of the route. Example: Fly to Ekaterinburg, board the Orient Express, and get out in Irkutsk 3 days later.

Information and booking:
www.orient-express.ch
Germany toll-free: 0800-1827521
Switzerland toll-free: 0800-862685
International: country code of Germany is 49, omit first 0

Mention WWW Irkutsk for discount.

---
Rent a Car
Rates:

PER HOUR
5 USD
PER DAY
40 USD
PICK UP FROM AIRPORT
15 USD
All cars with driver. A reservation fee of 9 USD is required as a guarantee of your reservation.
Reservation request and availabilty check:

Reserve at reservations@irkutsk.com

These access numbers are valid throughout all Russia for all 3 cards. Not avalable from street phones. From home phones access is free. Operators speak English, Russian, German, Italian, Hebrew, Japanese, Spanish, Portuguese.

To apply:
Global Prepaid card: where you can buy it
To apply for Visa Phone: Ask your bank representative whether your bank offers VisaPhone. You can sign up for the service at any participating bank branch. You are eligible if you have a regular VISA card.
See Global One site for details.
---
Callback
Before you go to Irkutsk do the following two steps.

1. Sign-up for Enlinea Callback service here. Tested by WWW Irkutsk: no monthly, minimum or sign-up fees, no costs in Irkutsk. Calls are billed directly to your credit card. Rate to the U.S.A. - $ 0,52, on-line statements available. You will need to be ready to provide the number in Irkutsk that you will call from (type it like: 01173952XXXXXX, where XXXXXX is the number in Irkutsk). You can change it later by phone or by e-mail at support@enlinea.com.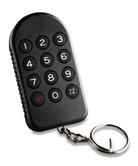 2. Buy a tone dialer here. You will need it in order to communicate with the callback system, since most of the phones in Irkutsk are touch phones. Current price $ 5,69.
To call from Irkutsk:
1. Dial U.S. callback access number: 8-(tone)-10-1-(access number).
2. Hang up after the first beep. The Irkutsk number is not charged.
3. The system will call you back and provide you with a U.S. dial tone.
4. Dial your destination number using the tone dialer.
---
Interpreter, E-mail/Fax access
Book at reservations@irkutsk.org
---
Russian Visa
Submit dates to reservations@irkutsk.org Allow 6 weeks for processing.
---
Local Tours
please request at reservations@irkutsk.org